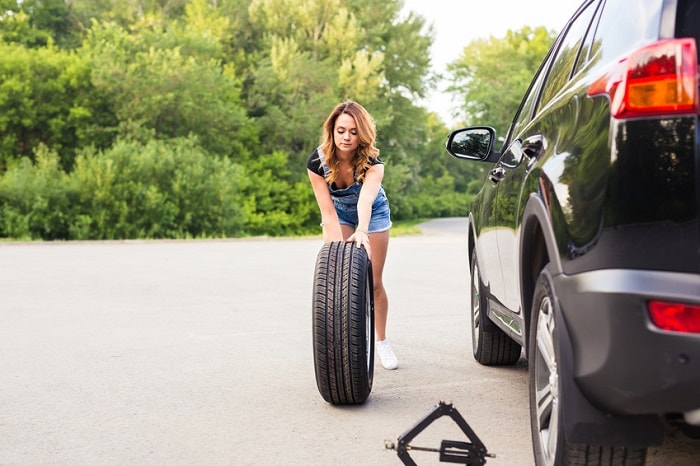 Whether it is owning a house, buying a car, or purchasing a product, there is risk that comes with all types of ownership. In terms of being a car owner, it is vital to expect the unexpected and be prepared. Flat tires are not uncommon and are an emergency that you need to know how to safely handle. Allow the experts at Fields Chrysler Jeep® Dodge RAM Glenview to offer some advice.
There are a few key steps to changing the tire on your Jeep Cherokee or Dodge Journey. Above all, it is important to slowly move your vehicle to a safe spot with your hazards lights on. This alerts other drivers that you're in trouble and aren't moving quickly. Once this is complete, you can begin the tire changing process.
Loosen your lug nuts. Locate your lug wrench and turn the lugs counterclockwise. They do not need to be removed yet, just loosened about ¼ to ½.
Use the jack to elevate your car. Near the wheel you're removing, find the jack spot and crank clockwise until you see light between the ground and tire.
Remove and replace the tire. Now, you may fully remove the lug nuts and flat tire to line up the spare and twist the lugs on. Don't use the wrench yet!
Tighten the lugs. Utilize your jack to lower the vehicle and your wrench to tighten the lugs.
Drive home. When you are back on the road, the car will feel strange to drive. It's key to remember that spare tires aren't meant to go faster than 50-55 mph.
The certified technicians at our used RAM truck and new Dodge dealer near Chicago are ready to handle anything you throw their way. Visit us today for flat tire repair or replacement! We look forward to assisting you soon.