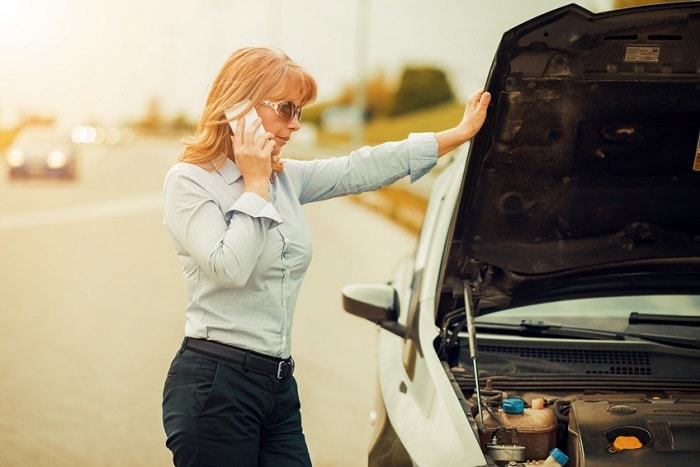 At Fields Chrysler Jeep® Dodge RAM Glenview, we understand that being prepared doesn't always mean avoiding the unexpected. Breakdowns can happen with any vehicle, regardless of age or condition. No matter the cause, problems on the road are inconvenient and sometimes frightening.
Finding a fast and capable Jeep service center or using your roadside assistance program gives you peace of mind. Today, we're sharing a few of our best tips to help you minimize stress when your vehicle breaks down.
Put Safety First
Whether you've run out of gas, have a flat tire, or are experiencing a mechanical failure, the first thing to do is pull your car to the side of the road. As soon as you feel something going wrong with your vehicle, slow down carefully and pull over as soon as possible.
Next, assess your situation. If it's something obvious like a flat tire or lack of gas, that's easy and relatively quick to take care of. But if your vehicle is overheating, stalling out, or won't restart, it's okay if you can't pinpoint the problem. Just make a note of what is happening so you can explain when you call for help.
Finally, gather your vehicle information, like your VIN and license plate number, and identify where you are. A cross street or landmark can be helpful if there's no exact address. Then, contact your Mopar® roadside assistance customer service. Help is available 24 hours a day, seven days a week. Your dispatch representative will help you determine the next steps.
Find Car Service Near Me
If you have questions about your Mopar® roadside assistance program, please call us at Fields Chrysler Jeep Dodge RAM Glenview. We'll be happy to help or point you in the right direction.