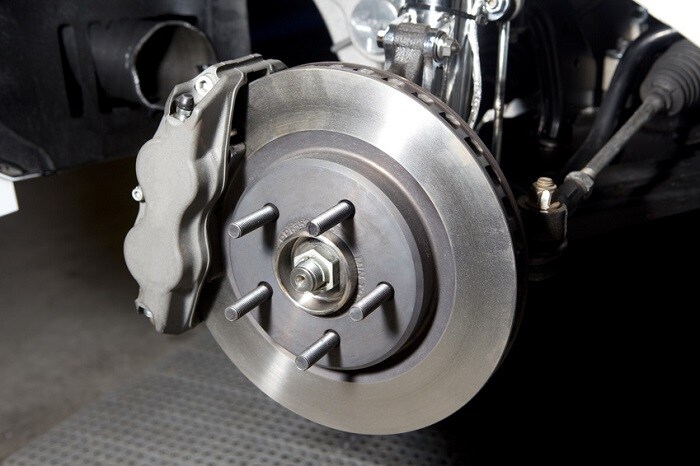 Harsh conditions, like ice and salt, shorten the lifespan of brakes on your used Jeep® SUV. While newer models often flash a brake light on your dashboard, you won't find this on some older models. That's why it's good to take a look at your owner's manual for recommendations on how long your brakes should last. But, if you use your brakes a lot or encounter gravel and bad weather, then you might want to get them checked out sooner. Fortunately, our service department at Fields Chrysler Jeep® Dodge RAM of Glenview provides the services you need.
How Do Brakes Get Worn Out?
Your brakes are made out of materials that include metal shavings, fibers, and resin. Each time you brake, you use a bit of this material. Plus, bits of gravel, dirt, and so forth get inside the elements and make them wear down quicker.
Each time you hit your brake pedal, your master brake cylinder tells the calipers to move your brake pads against the rotors near each tire. Your brake pads push against the rotors until they stop spinning, which also stops your vehicle. During this time, brake fluid also runs in lines under your car to each brake to ensure all moving parts keep running smoothly.
Do I Need Brake Maintenance on My Jeep Cherokee?
Typically manufacturers recommend having a brake checkup every third oil change, or after 10,000 miles. But, if you're driving over potholes and through salted roads, then you may want to check them sooner. While you can pop the cap on your brake fluid reservoir or inspect your pads and rotors at home, it's still a good idea to let a professional handle the inspection.
Schedule Brake Service on Your Used Jeep SUV Today
Our team at Fields Chrysler Jeep Dodge RAM of Glenview has been factory-trained to treat your
Jeep Cherokee
. We know what to look for and can even estimate the remaining life on your braking system. Give our team a call or schedule brake service online today.