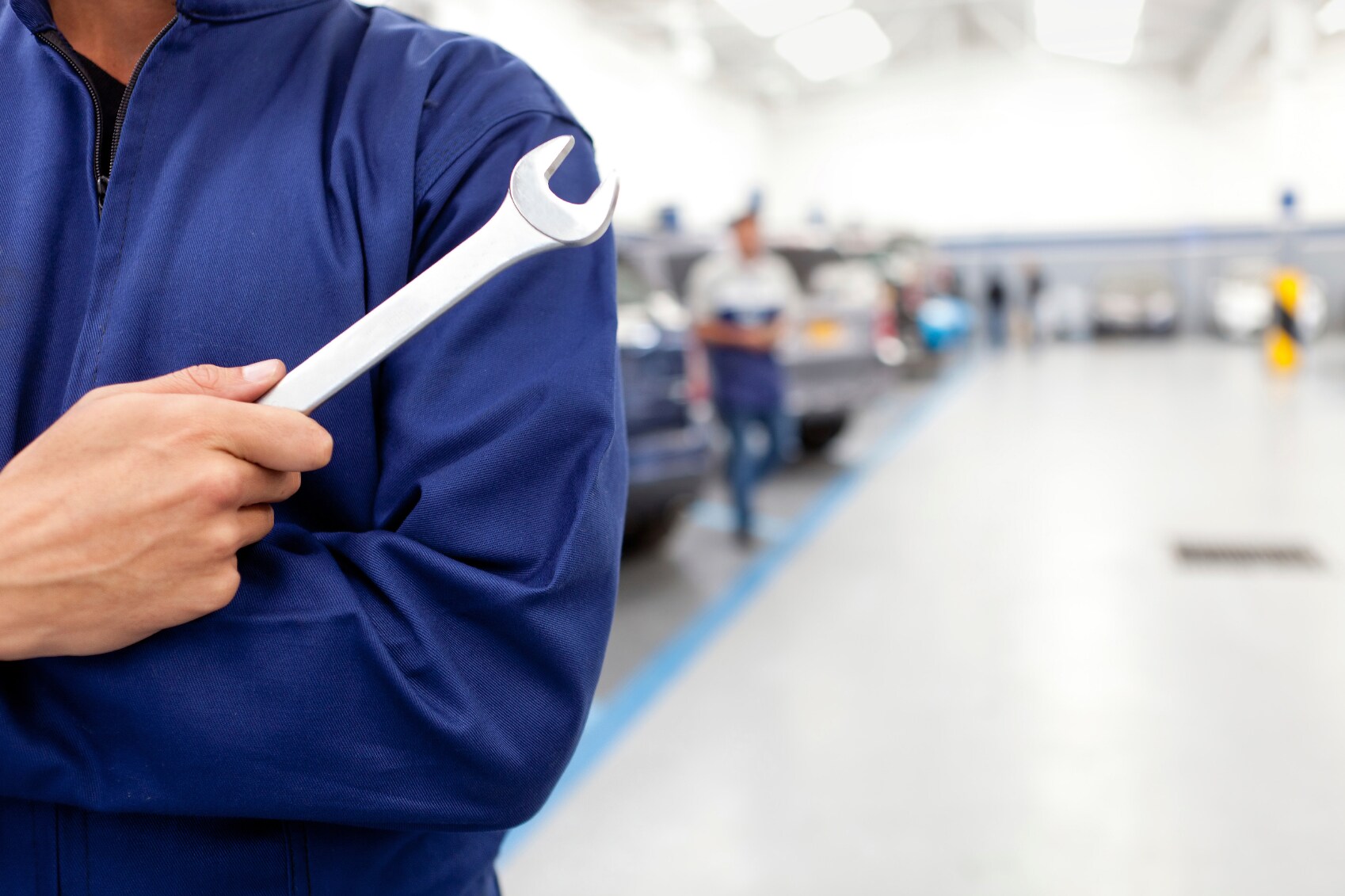 The differences between a service center and a collision center are not well-known outside of the auto industry. Many people assume that whenever there's a problem with their Jeep® Grand Cherokee or Dodge Grand Caravan near Highland Park, IL, they can bring it one place or the other. But this isn't the case, and our local Chrysler dealers explain why.
A collision center is where you would take your automobile after a car accident or some other mishap (usually weather related) that causes damage to your vehicle's exterior. For example, let's say your incredibly capable Dodge Challenger was rear ended at a stoplight. Everyone is ok thankfully, but the back end of your car is not. You talk with your insurance company and they recommend a local collision center with the technology and the systems to reassemble your Dodge model's backside so that it looks new again. Collision center specialists are trained to handle sheet metal, paint, parts, and everything else required to do the job right, and they utilize the latest body-repair tools and technology.
On the other hand, when your RAM 2500 or Chrysler 300 needs an oil change, tune-up, or new tires, that's when you would visit our RAM dealersserving Glenview, IL – specifically, our experienced service center. Here, you'll find everything your automobile needs outside of body work, as our specialists focus on your car's mechanical components and electronic systems.
Our local Jeep service center maintains your car, truck, or SUV with the periodic maintenance it requires every 10,000 miles, 20,000 miles, and so on. We also replace any worn-out parts, install accessories that enhance your car's comfort or performance, and repair anything that needs fixing, whether under the chassis or under the hood.
Whatever your service needs are, our nearby Chicago Dodge dealership has you covered!