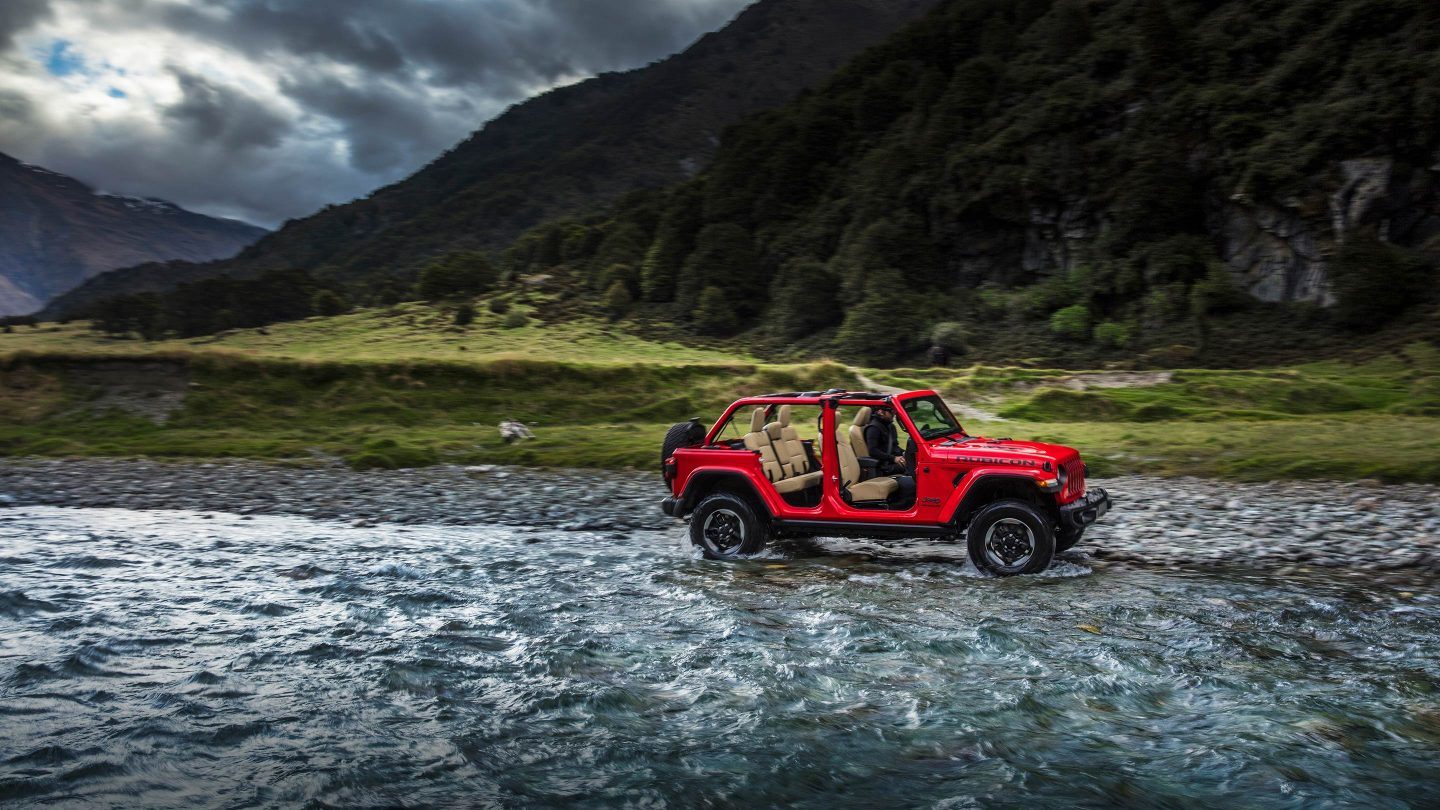 The proof, as they say, is in the pudding – and in the automotive world, the pudding represents the numerous yearly awards waiting to be captured by worthy automobiles. FCA US LLC vehicles have proven themselves worthier than most—just check out the trophy room. And at the recent Annual Northwest Automotive Press Association (NWAPA) "Mudfest", two of the FCA US LLC family's most recognizable vehicles took home gold.
The 24th edition of NWAPA's prestigious Mudfest event spanned two days, with more than 25 automotive journalists test driving 26 automobiles from 16 different automakers on tracks paved and unpaved. These evaluations took place at The Ridge Motorsports Park in Shelton, WA, and culminated with winners being selected in six categories.
Our Dodge dealers serving Skokie, IL can confirm that the all-new 2019 RAM 1500 Rebel won the Trucks competition, while the all-new 2018 Jeep® Wrangler took first in the Compact and Midsize Utility category and the Extreme Capability category. We should also mention the not-so-small matter of the all-new 2018 Jeep Wrangler being crowned 2018 Northwest Outdoor Activity Vehicle of the Year – aka, the undisputed Mudfest king.
Needless to say, NWAPA President John Vincent was impressed. "Jeep has taken the Wrangler to a new level, adding safety, technology, and on-road refinement to its unparalleled off-road prowess," he said. And specific to the 2019 RAM 1500 Rebel, "The 2019 RAM 1500 once again raises the bar for full-size pickup comfort and refinement. It features a cabin that rivals luxury cars, and capability to do any work that it is asked."
Visit our local Jeep dealership today, learn more about Mudfest 2018, and test drive a 2019 RAM 1500 or a 2018 Jeep Wrangler near Northfield, IL. Both of these award-winners are class leaders with plenty to offer!