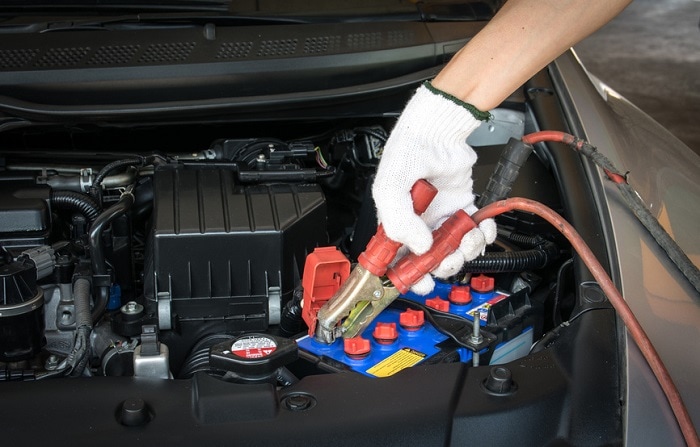 It doesn't matter what kind of high-quality FCA US LLC model you own. Taking care of your car's battery is a key ingredient to stress-free driving. It's no stretch to say that the battery is not just the "beating heart" of an automobile, it's also a key contributor to your car's electrical system, which functions not unlike the human nervous system. The battery is undoubtedly a component that necessitates the utmost care.
One of the easiest ways to care for the battery in your Jeep® Cherokee or Dodge Grand Caravan near Northfield, IL is to park in a garage – especially during wintertime so it's not exposed to drastic temperature drops. Also, if you have the means to insulate your garage, we recommend doing so. If not, you should consider insulating your battery – a fast, inexpensive solution that we can handle for you at our local Chrysler dealership.
Along with keeping your battery warm, it's important to keep it clean. There are two main battery parts that require periodic cleaning: the case and the terminals. For the case, wet some paper towels in a detergent solution and wipe away any dirt and/or oil residue that's collected. If too much crud accrues on the case, your battery could experience a drain.
And while you're cleaning the case, check for any bulging or cracks. If you detect something, bring your car in for an inspection. Cleaning the terminals is an easy job too. Remove the clamps covering the terminals and then wipe away any corrosion, dirt, or grease. If you wait too long to do this, your new RAM truck or Jeep® SUV may suffer from a weakened charge, which can adversely affect your car's electrical setup.
If you have questions, contact us today for answers and first-class service!